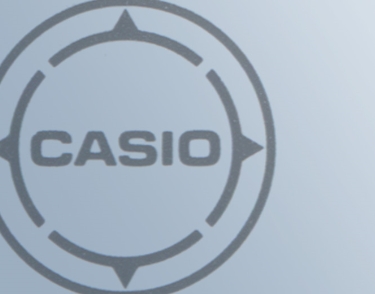 The origin of the company emblem

Casio's company emblem incorporates a design which combines four Ks (the first letter in "Kashio") to highlight the "CASIO" trademark. It symbolizes the strong unity between the four Kashio brothers which allowed them to expand their business. Kashio Toshio, who invented the Casio calculator, based the design on his feelings at the time of the company's founding.
The reason "K" was not used in "CASIO" was the brothers' desire to expand into international markets. They believed people would immediately associate this label with the CASSIOPEIA constellation, which was fitting for a cutting-edge machine like their calculator.