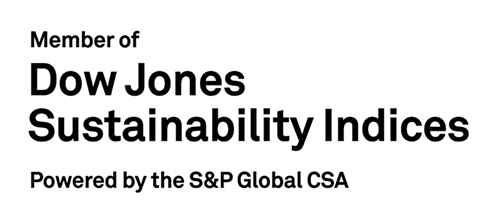 TOKYO, November 20, 2020 — Casio Computer Co., Ltd. has been selected for the fourth consecutive year for inclusion in the Dow Jones Sustainability Asia Pacific Index, the Asia Pacific component of the Dow Jones Sustainability Index (DJSI), a leading global environmental, social and governance (ESG) index.
Developed by S&P; Dow Jones Indices, a US company that provides global financial indices, the DJSI comprehensively evaluates listed companies around the world in the areas of economy, environment and society and selects for inclusion those with outstanding corporate sustainability.
In fiscal 2020, 158 of the approximately 600 major companies in the Asia Pacific region were selected for inclusion in the Dow Jones Sustainability Asia Pacific Index, including 82 companies from Japan.
In addition to its selection for DJSI, Casio has also been selected for inclusion in all four component ESG indices used by Japan's Government Pension Investment Fund, the world's largest pension management organization. These component indices are the FTSE Blossom Japan Index, MSCI Japan ESG Select Leaders Index, MSCI Japan Empowering Women Index, and S&P;/JPX Carbon Efficient Index.
True to its corporate creed of Creativity and Contribution, Casio will continue to deliver new value that is useful to people's lives and help to build a more sustainable world.