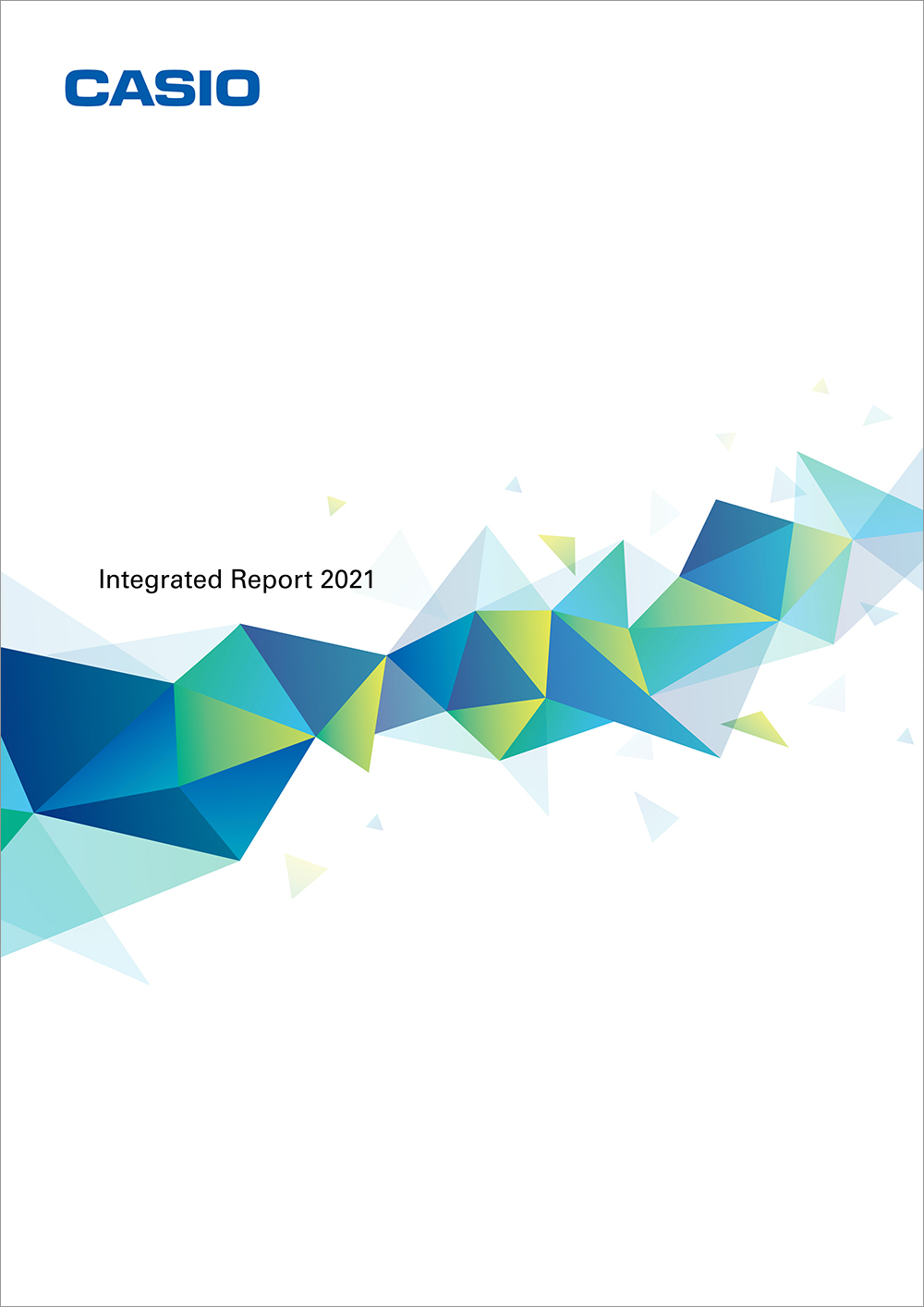 Tokyo, December 24, 2021 — Casio Computer Co., Ltd. announced today the release of its Integrated Report 2021.
This content of the report is organized around the company's value creation model, which is driven by its corporate creed of "Creativity and Contribution." Describing the course Casio is taking in each of its businesses, the report details business-specific medium- to long-term strategies, while also addressing the corporate strengths, market background, and other factors that create the rationale for these strategies. The report includes not only a message from the CEO, but also from the CHRO, CFO, and the officers responsible for each business, giving the reader clear insight into their respective points of view.
Integrated Report 2021 is designed to foster dynamic communication between the company and its stakeholders.
Main Content Items
Corporate Creed — Creativity and Contribution
Value Creation Model
Messages from the CEO, CHRO, and CFO
Strategic Direction
Business Strategies
Strengthening of Management Platform
Corporate Governance
Financial Information