Casio's primary objective is to make products that work reliably in any environment, and can always be used with safety. From the initial engineering phase to the release of the final product, Casio takes great pains to ensure there are no compromises on manufacturing quality.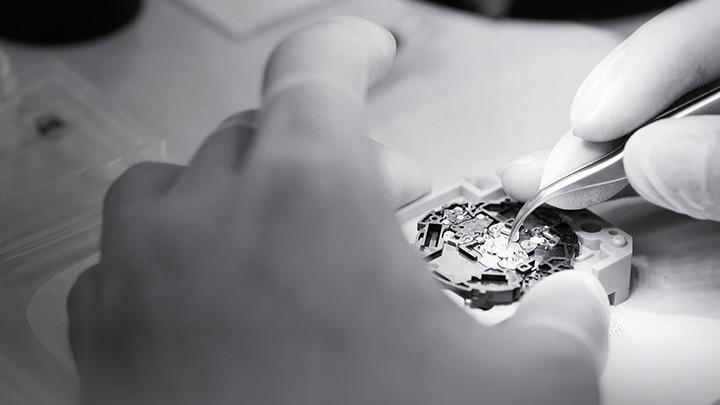 Thorough quality testing in the design stage
Casio has quality standards designed to ensure that products can be used in all kinds of situations, and the company performs repeated stringent testing through product prototyping. For example, Casio electronic dictionaries are subjected to a pressure test, where a load is placed on the dictionary unit, and robustness is verified from the top-down direction. Only those prototypes that meet all the quality criteria for the product concerned can move on to the factory production process. These criteria include resistance to vibration, dropping, dust, salt water, UV light, and static electricity, as well as extremes of temperature and humidity.
Production system enhances quality with a high level of manufacturing technology
The Premium Production Line at Yamagata Casio produces high-end Casio brand watches. With a combination of technology to maximize accuracy using the company's own special manufacturing equipment and a high level of human skill found only in top certified personnel, Yamagata Casio is pursuing high-quality and high-precision manufacturing. This Japanese manufacturing expertise is also transferred to Casio production sites in other countries, as part of a global production system producing a high level of quality worldwide.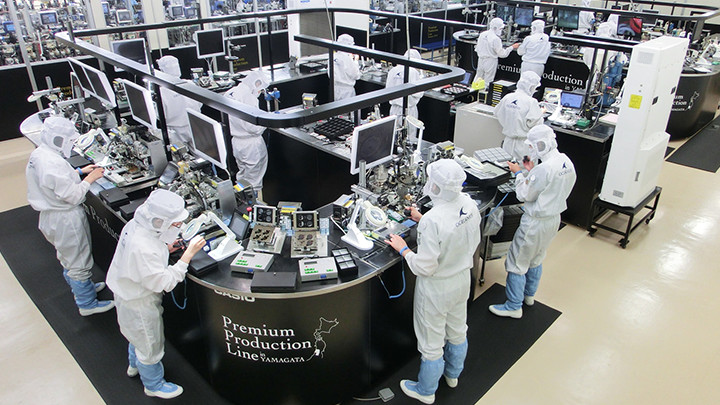 Yamagata Casio: Premium Production Line